I am having a love affair with Brian Wood this year! Having discovered Briggs Land last year, this year I have devoured it's sequel Lone Wolves, volumes one-three of his Viking saga Northlanders, the first Rebels about the Revolutionary War, and now this companion piece about the War of 1812.
In the first volume A Well Regulated Militia, Wood first gives us a lengthy portrait of the fictional character Seth Abbott and his journey from farm boy to one of the well respected leaders of the Green Mountain Boys. Then we are given shorter non-linear vignettes of other loyalists and patriots and their contributions to the war. This second historical fiction graphic novel follows suit.
These Free and Independent States
In this continuation, we revisit Vermont to find that Seth's son John is a boat-making savant. Spanning the years from 1786 to 1816, John comes to age as the new nation faces several threats and a new Navy is commissioned. John's parents discover he has a fascination and an aptitude for building ships. Nowadays we might call these traits autism, but despite having no name for it, Seth and Mercy recognize his gifts and apprentice him to a master ship builder out of Boston. His careful work is integral when building the USS Constitution, which was later nicknamed Old Ironsides during the War of 1812. His work is so all consuming he is oblivious to Alice, a young woman he has known since childhood, who has taken a fancy to him. When the ship goes to sea he signs up to be a soldier on it, just so he can remain on the ship he has claimed as his own. His obsession proves to be his downfall, but luckily he has some allies who remain dedicated to him. The story ends with an improbable conclusion.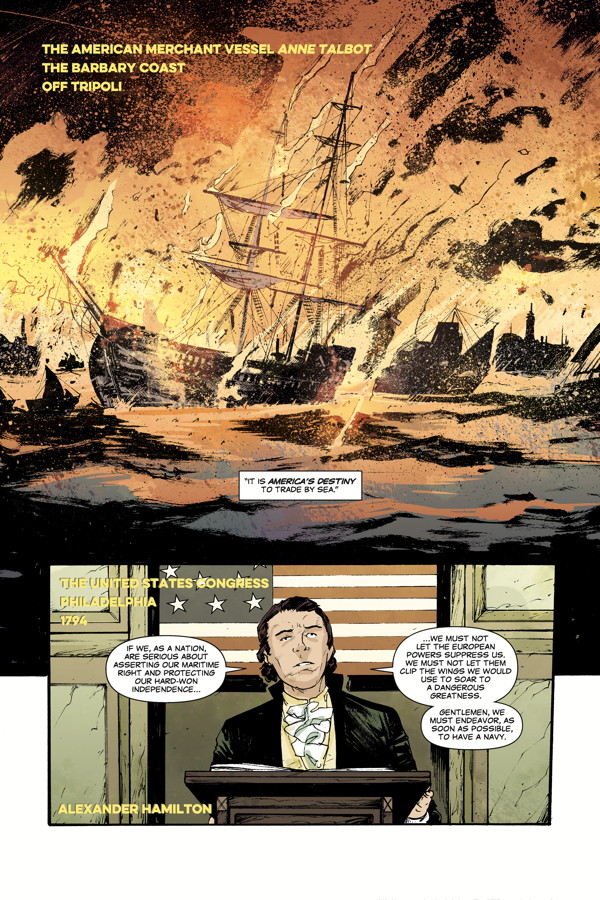 The Virginian
A short story about George Washington when he was a Lieutenant Colonel and his actions in the Ohio River Valley in 1753. This portrayal shows him an an impulsive young soldier, who was worried about how he would be depicted, and how he was not always a man of his word. This representation certainly does not show him in a good light, as his foolhardy actions don't match his later reputation as one of our founding fathers and the nation's first president.
Brooklyn Heights
An orphaned brother and sister cling to their New York homestead from 1777-1783. These two plucky siblings discover a secret stash of gold that the British lost and offer it to the leaders at Valley Forge.The ending with it's time jump defied logic. I wanted to like this story but couldn't.
The Green Mountain Boys
Captain Ethan Allen gets the spotlight in this last short story. In 1775 he petitions the Continental Congress for recognition and funds for the soldiers he leads.  But the Battle of Fort Ticonderoga proved the Green Mountain Boys were worth every penny that the government reluctantly gave them.
The artwork throughout the entire novel is strong, although you can tell different artists are utilized in the last two stories. The drawing is sketchy, with a light green and yellow color palette. You can tell much research went into the panels to depict colonial life with impressive details of the ships in the first story. This is yet another example of the excellent historical work that I have come to expect from Wood and his team of artists.  I will absolutely pick up whatever he puts out next in any of the series I mentioned in this post!
-Nancy