Two weeks ago, I came across this writing prompt/tag and was inspired by Holly, the Nut Free Nerd, who did this tag. I love me some Goodreads, as I have had an account since November of 2012, close to five years ago. I love cataloging and reviewing books, some which get long reviews on GR and this blog, while some just get a paragraph. No matter what, I share my opinion!
What was the last book you marked as 'read'?
The Hate U Give by Angie Thomas. Read this book! Will be on my favorites list of 2017!
What are you currently reading?
Ghost World by Daniel Clowes (review on Friday)
The Autobiography of James T Kirk by David A Goodman
The Late Show by Michael Connelly (audio)
What was the last book you marked as TBR?
I almost completely eliminated my TBR list, because it was stressing me out! I kept adding on, and I knew I would never/could never, read them all. I recently added one book that is co-written by a cousin of mine about Hudson Valley (NY) wines. I wanted to give the book some love, but once I read it, my TBR will go back to zero.
What books do you plan to read next?
Welcome to Night Vale by Jeffrey Fink & Jeffrey Cranor
20th Century Ghosts by Joe Hill
Wild C.A.T.S. by Jim Lee & Brandon Choi
Do you use the star rating system?
You betcha! If only I could give half stars though. Some books don't quite make it to four or five stars, but I typically bump them up instead of down.
Are you doing a 2017 reading challenge?
YES!! I choose 100 books, but am already at 79. I will probably get to about 120 by end of the year.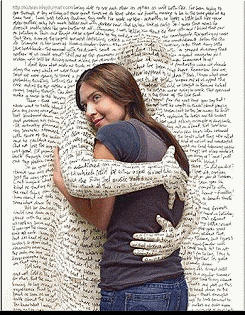 Do you have a wishlist?
Yes, again! I have been slogging my way through graduate school at Dominican University and have not had the time or energy to read some books I would like to. Sometimes just a short graphic novel is a challenge some weeks. I have many longer and/or deeper books I would like to tackle. I graduate in December, so afterwards my first two are:
Far from the Tree: Parents, Children and the Search for Identity by Andrew Solomon
Rereading The Wedding by Dorothy West
What book do you plan to buy next?
Truth be told, I rarely buy books. Library borrowing all the way! But…I have the pleasure of purchasing YA and graphic novels for my library, so technically I buy hundreds of books yearly 😉
Do you have any favorite quotes? Share a few.
"We who live in quiet places have the opportunity to become acquainted with ourselves, to think our own thoughts and live our own lives in a way that is not possible for those keeping up with the crowd." – Laura Ingalls Wilder
"I am a librarian. I discovered me in the library. I went to find me in the library. Before I fell in love with libraries, I was just a six-year-old boy. The library fueled all of my curiosities, from dinosaurs to ancient Egypt. When I graduated from high school in 1938, I began going to the library three nights a week. I did this every week for almost ten years and finally, in 1947, around the time I got married, I figured I was done. So I graduated from the library when I was twenty-seven. I discovered that the library is the real school." – Ray Bradbury
Who are your favorite authors?
I will not be impressing you with a list of deep and urbane authors- I like straightforward stories and am not a fan of tortured protagonists who speak in metaphors.
Some of them are (includes children'a authors): Rainbow Rowell, Silas House, Patrica Polacco, Richard Peck, John Sandford, Laura Ingalls Wilder, Virginia Lee Burton, Sheila Kay Adams and Wendy Pini.
Have you joined any groups?
So there you have it…my love affair with Goodreads. Go ahead and friend me on Goodreads, and let's discuss books!
-Nancy
*Goodreads Tag logo was made by MiRakelBooks